about dr. kelly m.g. whelan
"Leadership is not just for a select few, but for all."
The challenges of leadership often leave leaders feeling insecure, inadequate, and alone.
For over 20 years, Dr. Kelly Whelan has helped develop confident leaders, teams, and organizations. Her ability to work cooperatively across diverse environments with all levels of leadership has made her a sought-after executive leader and team development strategist.
At a young age, Kelly learned the importance of giving, not just taking from the world. Today, those values are exhibited through the generosity work she delivers. Dr. Whelan believes leadership development is not just for a select few, but for all, regardless of hierarchy chart. When organizations choose 
Belem
, 10% goes to provide consulting and coaching services to the underserved leader population.
Dr. Whelan faithfully serves at her home church and with various local organizations, including NaplesLeaders, a non-profit that delivers local leadership development opportunities to Collier County, Florida.
As a Doctor of Strategic Leadership (Regent University), Gallup® Certified Strengths Coach, and GTCI Certified Team Coach Practitioner, Dr. Whelan is equipped to help clients find renewed confidence and strength in their leadership. For all you strengths enthusiasts, Kelly consistently leads with her Top 5 CliftonStrengths: Responsibility, Learner, Connectedness, Relator, and Arranger! 
Kelly lives in the USA with her husband Paul, a retired US Army Captain and combat veteran, is a mother of 3, loves spending time with her grandsons, and exploring new travel destinations.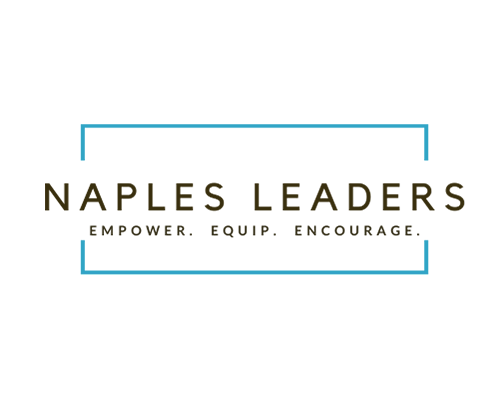 Belem Consultants & Coaches
Meet Our Team
Annette Bechtold
Development & Transformation Coach • Gallup® Certified Strengths Coach & ENGAGEMENT CHAMPION
Strengths Coaching • Consulting • On-Site/Virtual Workshops • Keynotes • Leadership Training • Engagement Assessment and Review
Dr. Anthony Perdue
EMOTIONAL INTELLIGENCE & LEADERSHIP COACH EQ-i 2.0 • CERTIFIED BUSINESS COACH • Gallup® Certified Strengths Coach
Emotional Intelligence, Strengths, and Leadership Coaching • Consulting • On-Site/Virtual Workshops • Keynotes • Leadership Training
Dr. Diane M. Wiater
Leadership Coaching • Gallup® Certified Strengths Coach • Consultant • MBTI Certified Assessor
Strengths Coaching • Team Building • Strategic Planning • Business Consulting • On-site/Virtual Workshops & Training • Masterminds • Focus Groups
David Wildman
Brand Strategist & Consultant • StoryBrand® Certified Guide
Brand Design • Strategy and Messaging • Website Design and Hosting • Graphic Design • On-Site/Virtual Branding Workshops • Coaching & Consulting Services
frequently asked questions
Answering What Matters
Our team of experienced Coaches, Consultants, and Trainers are excited to work with you!
Is Coaching Counseling?
Professional coaching is not counseling, consulting, mentoring, or discipleship. Coaching is a trusting partnership between a coach and client where goal-setting and a way forward is created. Coaching focuses on the future; counseling focuses on the rear-view mirror. The outcome of coaching is goal attainment. The outcome of counseling is healing. Click here to learn about our coaching services.
Will my coach tell me what to do?
The role of a coach is to facilitate and guide the coaching conversation. This helps advance the client's self-awareness and insight. The client is the hero of their story. They create a way forward that is specific to their needs and what's meaningful during this season of their leadership. Click here to learn about our coaching services.
How do I know if coaching is for me?
The good news is, coaching is for anyone who has the desire to advance their thinking and align action steps to help position them for success. Coaching is no longer just for remedial leaders who have challenges. Coaching is for YOU the high-performer who wants to raise the bar on your leadership and create impact, in and outside the workplace. Click here to learn about our coaching services. 
How is coaching, consulting, or training delivered?
Belem provides online as well as on-site services. Online services are delivered through video conference and the BelemLeaders Institute platform. The delivery method and transportation/lodging (if necessary) will be discussed during your Discovery Call.
How do I schedule an appointment?
We realize life is busy so we make scheduling your appointment easy, with the click of a button. You will find our scheduling tool by visiting Belem.as.me. An email confirmation will be sent to the email you provide. Need to reschedule? No worries! Click the Change or Cancel button on your confirmation email. Click here to learn about our coaching services.
When is payment due?
If applicable, payment is due at the time you schedule your appointment. For individuals and organizations who choose to work with Belem long term, for your convenience, Belem offers payment plans. All major credit cards are accepted. Click here to learn about our coaching services.
What is the difference between group coaching and team coaching?
Group coaching is comprised of leaders from different industries, companies, or divisions who assemble to discuss relevant leadership topics to advance their individual strength and performance as a leader. Team coaching focuses on new or existing teams within the same company or division where cohesion, building for strength, performance and adding stakeholder not just shareholder value is a collective requirement. Click here to learn about our coaching services.
How can my team work with BelemLeaders?
We LOVE working with teams and realize teams have needs beyond individual coaching. We're ready to work with your team so that they can create IMPACT. We'd be happy to discuss how our team coaches can serve you best. Click here to learn about our coaching services.